Day 322: Nothing in Particular
February 8, 2021 Covid Russia Ilia Mazo Alexander Ignatov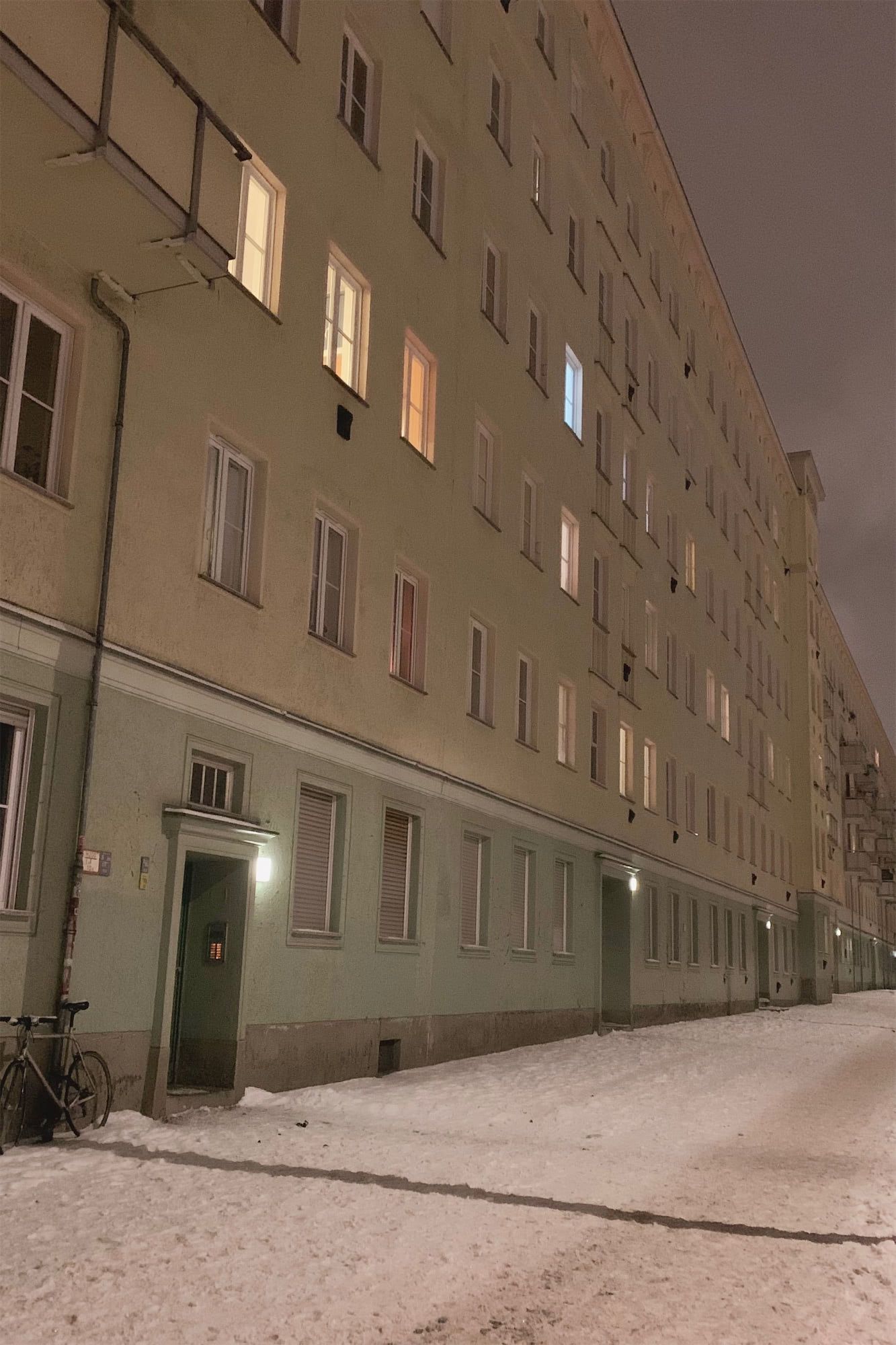 Berlin in February 2021
It's a snowy night in Berlin, we're all stuck in our apartments, and I'm playing a Russian video game called It's Winter.
Billed by the Calvert Journal as a game that lets you "do nothing in particular", the setting is in equal parts intriguing and uncanny: You inhabit a snowy night in a city and you're mostly stuck in an apartment. You can look out of the window, microwave some food, or venture down a staircase into a courtyard where there's—unsurprisingly—nothing going on.
When the game came out in 2019, the creator and poet Ilia Mazo likened it to "being placed inside a mournful song". He wanted players to experience the crushing mundanity of post-Soviet life in winter. Fast forward to today and it has all gained an unexpected poignancy: One year into the pandemic, the lived reality of many people isn't all that different from what's simulated on-screen.
Game still via Steam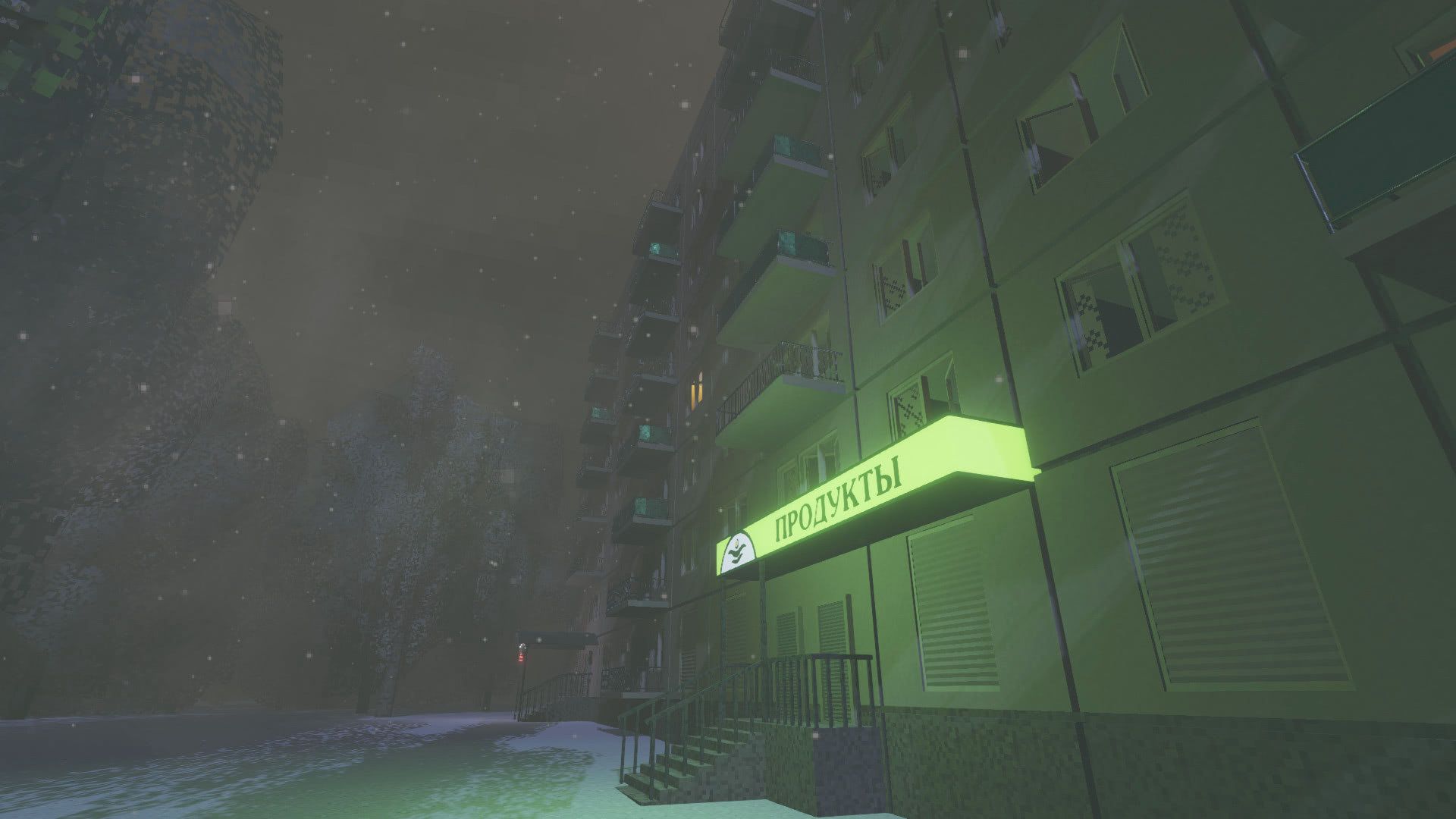 Game still via Steam
I'm writing this, fully cognizant that my own life is a far cry from the hopelessness portrayed. Despite the ongoing pandemic, what we have is a perspective, a palpable sense that things will certainly get better… if only in time. But then there's this cold, dark February night in the middle of a global pandemic, and I can't help but find the simulation almost exaggeratedly meta:
You look out the window of your virtual apartment and see the courtyard covered in snow, illuminated by street lamps, and the cold neon glare of store fronts. You turn on the light switch and look around your flat before heading out on a walk around the deserted courtyard. The corner shop and beauty salon are both closed, and the playground is eerily empty.
Precisely because nothing goes on, 'It's Winter' has a strange appeal that I can't deny. Despite its claustrophobic atmosphere, I still experience a weird joy in playing (and now writing about) it, because it feels like consciously holding a mirror up to myself.
Between a bunch of reviews dissecting the game's atmosphere, one reviewer simply describes it as "Engrossing, immersive, mournful in a quiet way." I like that: It gives you space to be unashamedly mournful about this moment, this colossal loss of life, time, and opportunity, about the melancholy that has blanketed the city like the snow in both the real and the virtual world.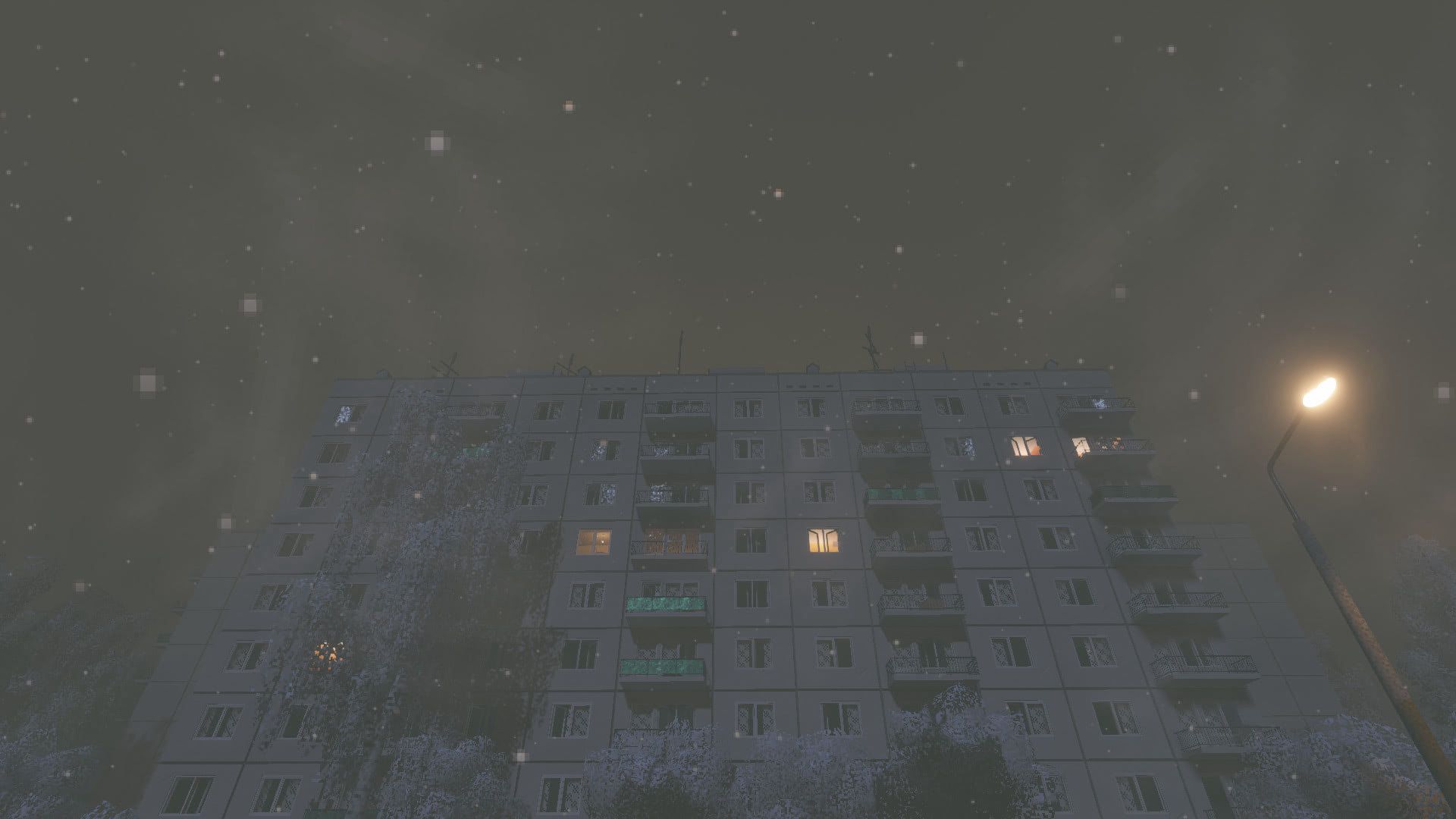 Game still via Steam
---