Willful Forgetting
June 19, 2022 Kirsty Bell W. G. Sebald Berlin War Germany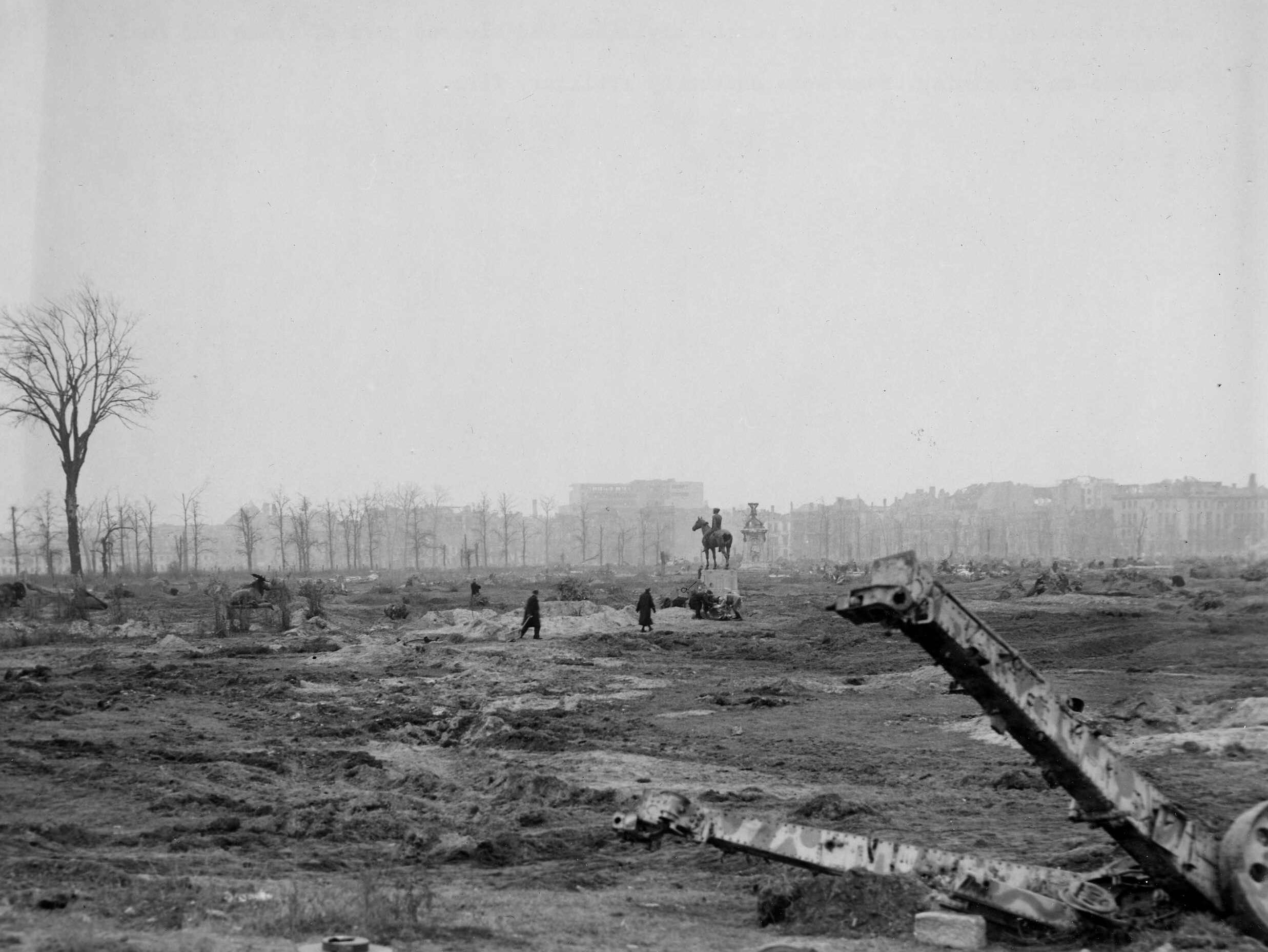 Berlin's Tiergarten park after the war. Photo by Ray D'Addario.
In her book "The Undercurrents", Kirsty Bell has written what she calls "a story of Berlin". I like how that tagline clears all expectations of completeness: This isn't meant to be an exhaustive history lesson, but rather one of the many histories lived within and inspired by the city. And indeed: The book is at once personal and wide-reaching, touching on history as much as it does on the city's and the author's personal pains, at once separate and interwoven.
I thought I would be most captivated by the historical stories she tells, but I was surprised that it went beyond that, especially when it comes to the city's traumatic history and journey from destruction to healing. Bell calls is it "the streams of suppressed emotion that run in undercurrents beneath the city's streets."
On this journal I have previously mentioned the curious case of the war generation's unwritten agreement not to talk about the past—especially in contrast to Spain's Pact of Forgetting that so remarkably codified the same act.) The Undercurrents provides more context about how the willful forgetting was possible in the first place:
Economic industry became the common goal, covering open wounds with work, prosperity, and smothering administrative routines.
Having grown up two generations removed from the war, but very much steeped in the society that the war generation built, I recognize all those factors she mentions: The focus on an "industrious work ethic", the prosperity that was at once flaunted and yet taken for granted, and of course the convoluted system of rules we continue to inhabit.
Bell quotes the author W. G. Sebald, who wrote about the German psyche from the perspective of someone who had returned to Germany following the war and after a prolonged time in England. Who could say it better than an insider that has assumed the role of an outsider, looking in?
(…) Sebald wrote that when it comes to the years from 1930 to 1950, 'we are always looking and looking away at the same time'. This unspoken group dynamic soon hardened into a cultural norm: 'the population decided — out of sheer panic at first — to carry on as if nothing had happened.
---