Strange and Familiar
October 7, 2016 Travel Romania Bucharest Brasov
The Romanian capital is just two hours away from Berlin, and it's both strange and familiar: Bucharest's center is a concrete jungle of Stalinist ambitions, with the city fanning out from the grand boulevard in curvy streets.
There are crumbling walls and faded signs, but also specialty coffee places rivaling Berlin, charming restaurants, and colorfully decorated back alleys. The streets smell of dust, fumes, and freshly-baked apple pie.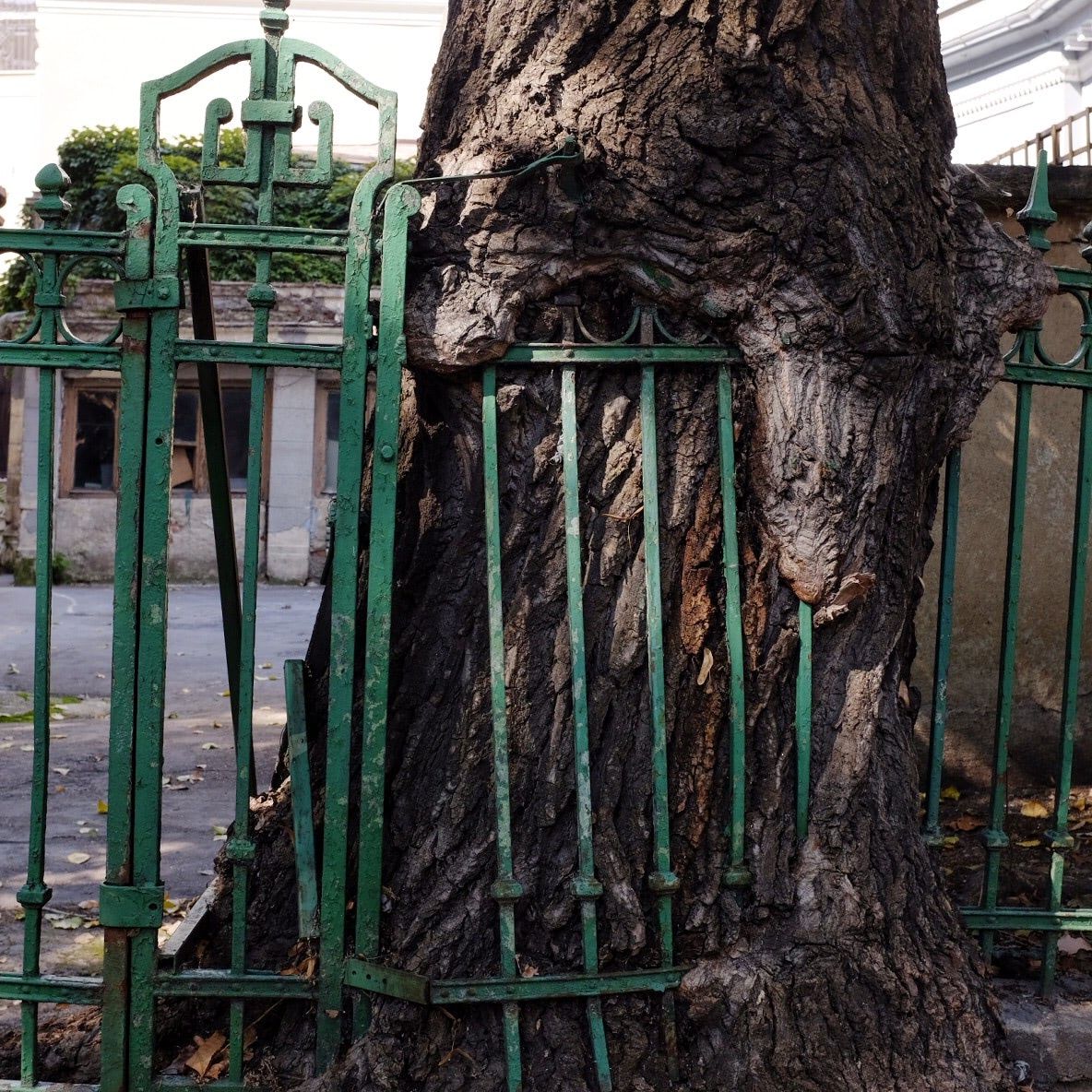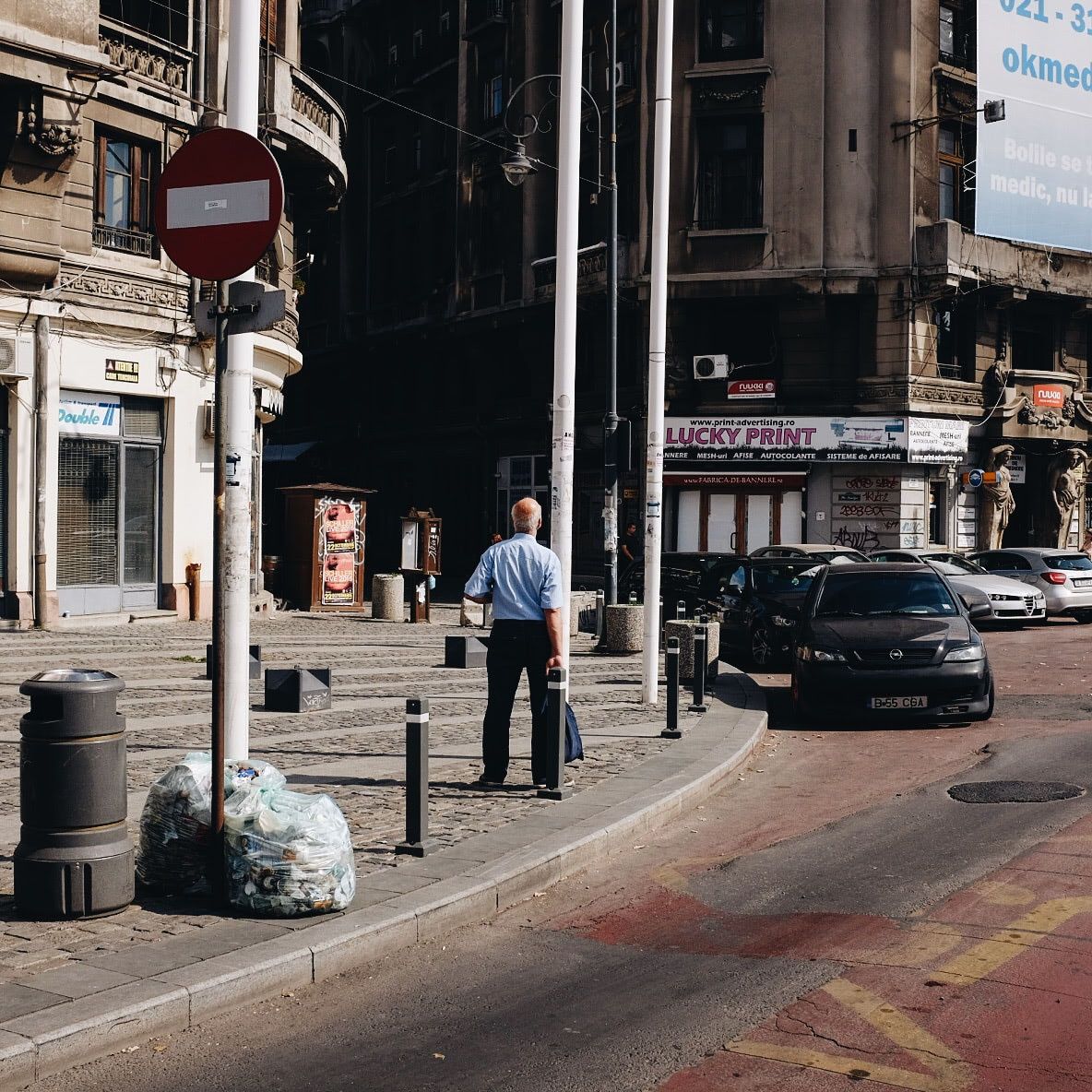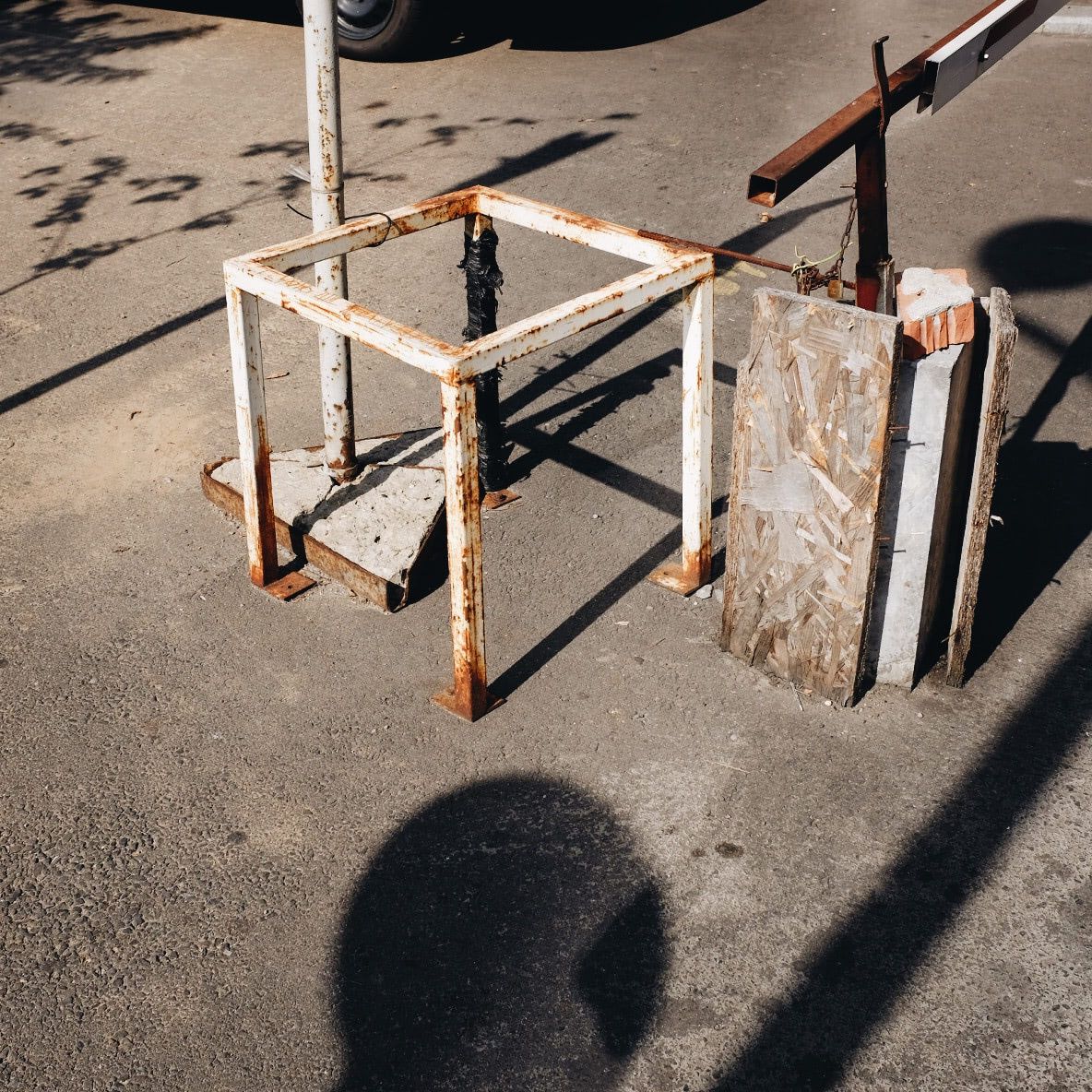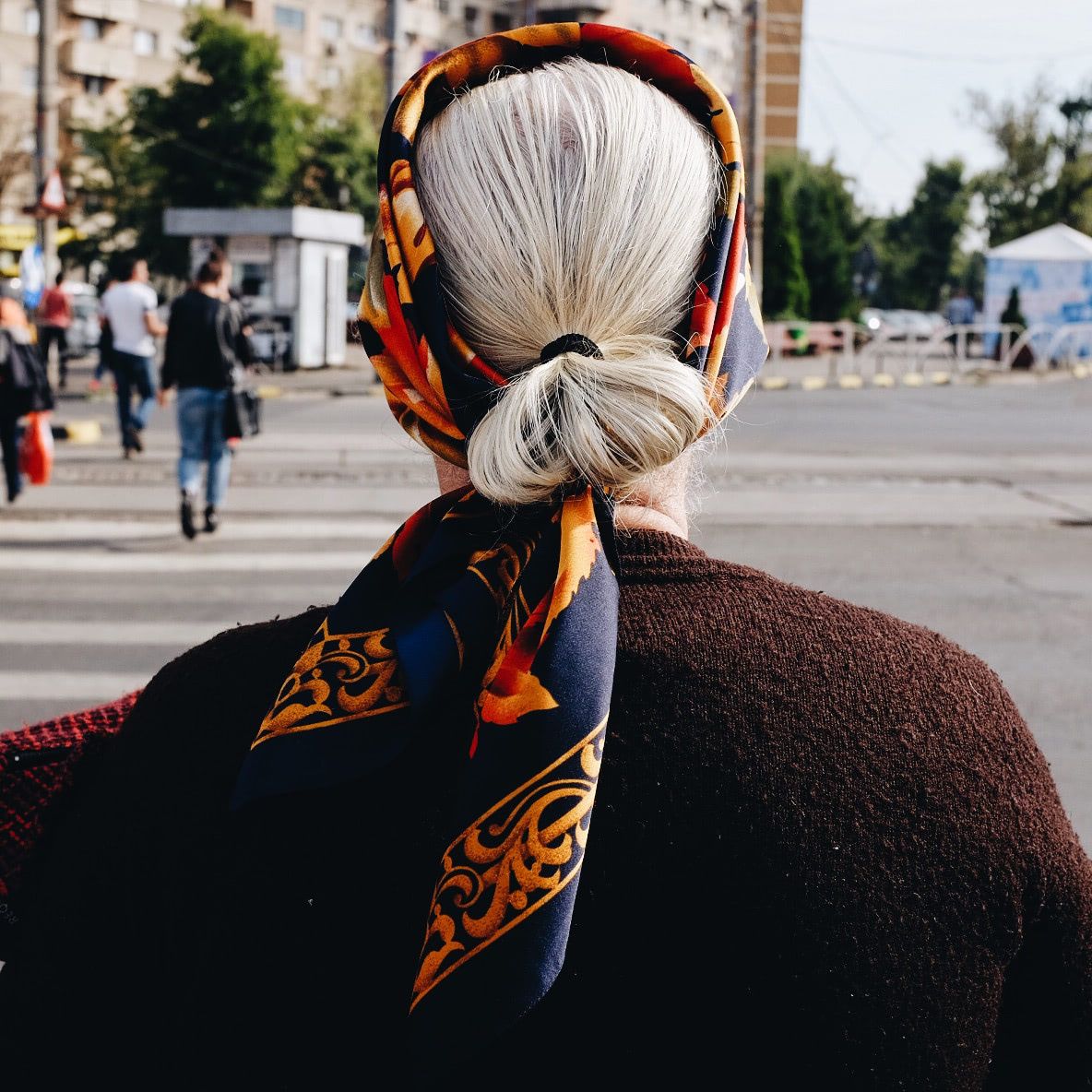 Visiting a new city always turns into a character study. What is is like? What are its people like? I met a Romanian man on the train who asked how I liked the trip. "It's fun", I responded. "Really?", he exclaimed, with wide eyes.
Bucharest doesn't have the greatest reputation, but it feels like a city on the upswing, positively brimming with change. For me, photography has always been a way to make sense of a place. And Romania, where it was still warm and sunny, invited itself to taking pictures.
My camera never left my hand, and I tried to get a common look into my photos: a bit grittier than usual, a bit more casual and bright.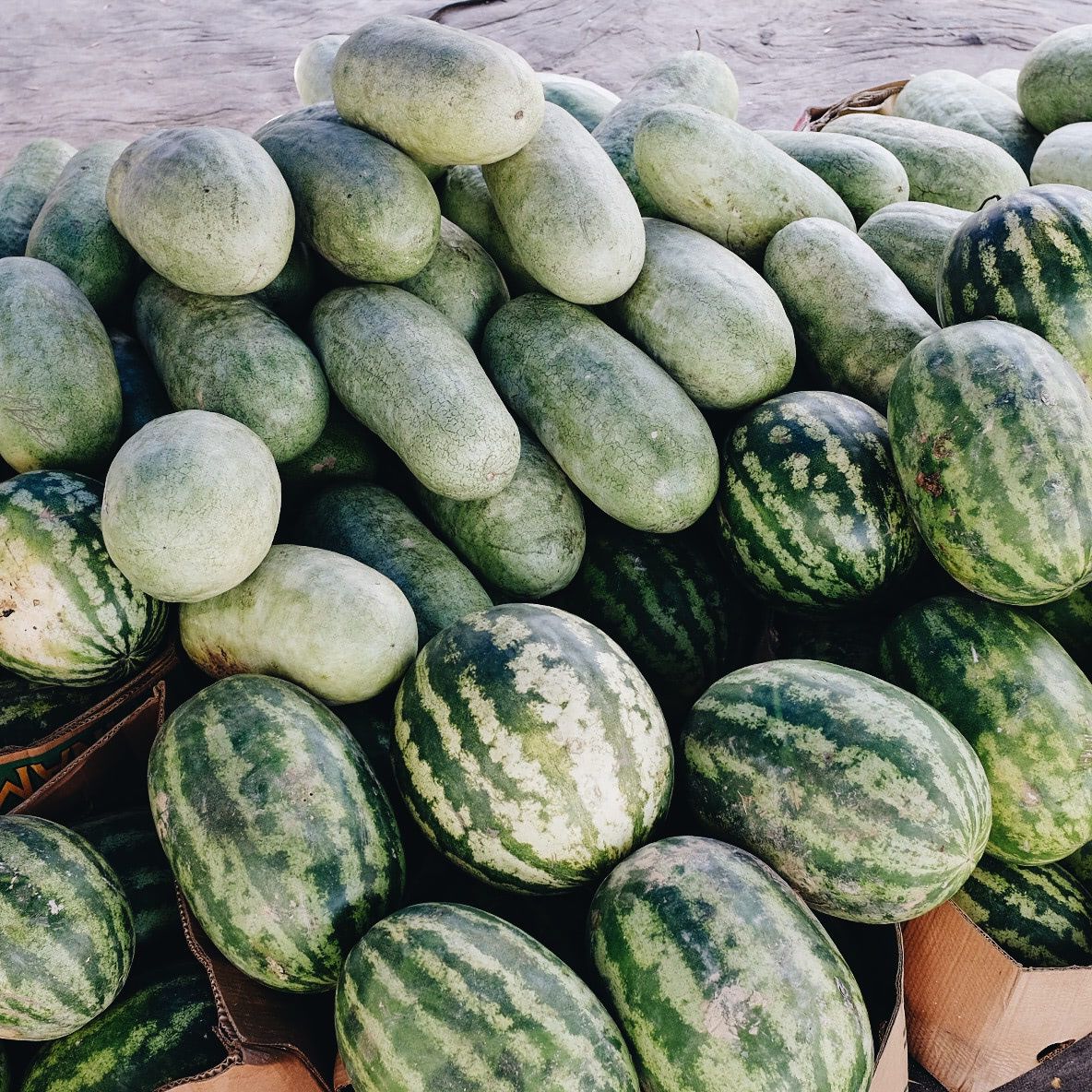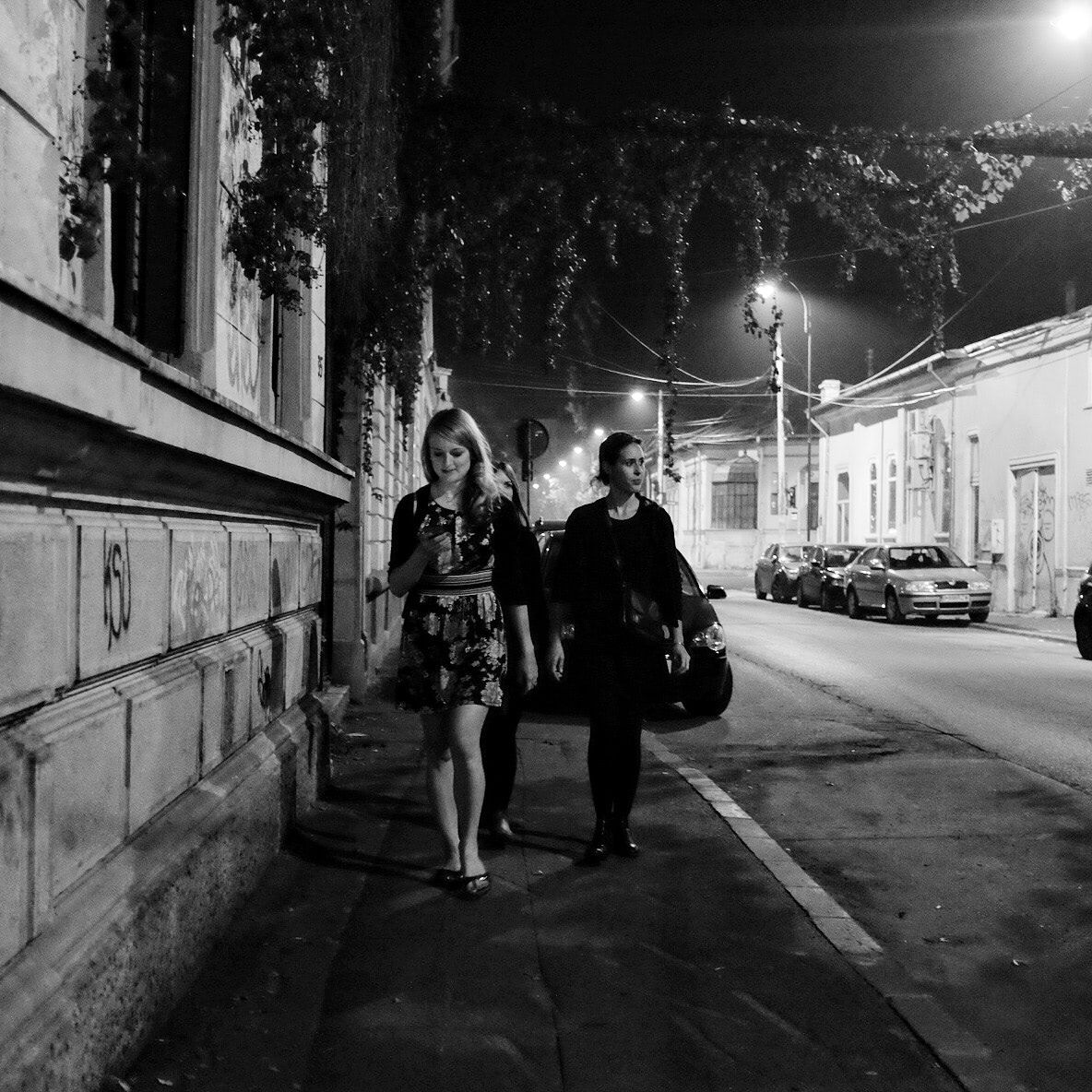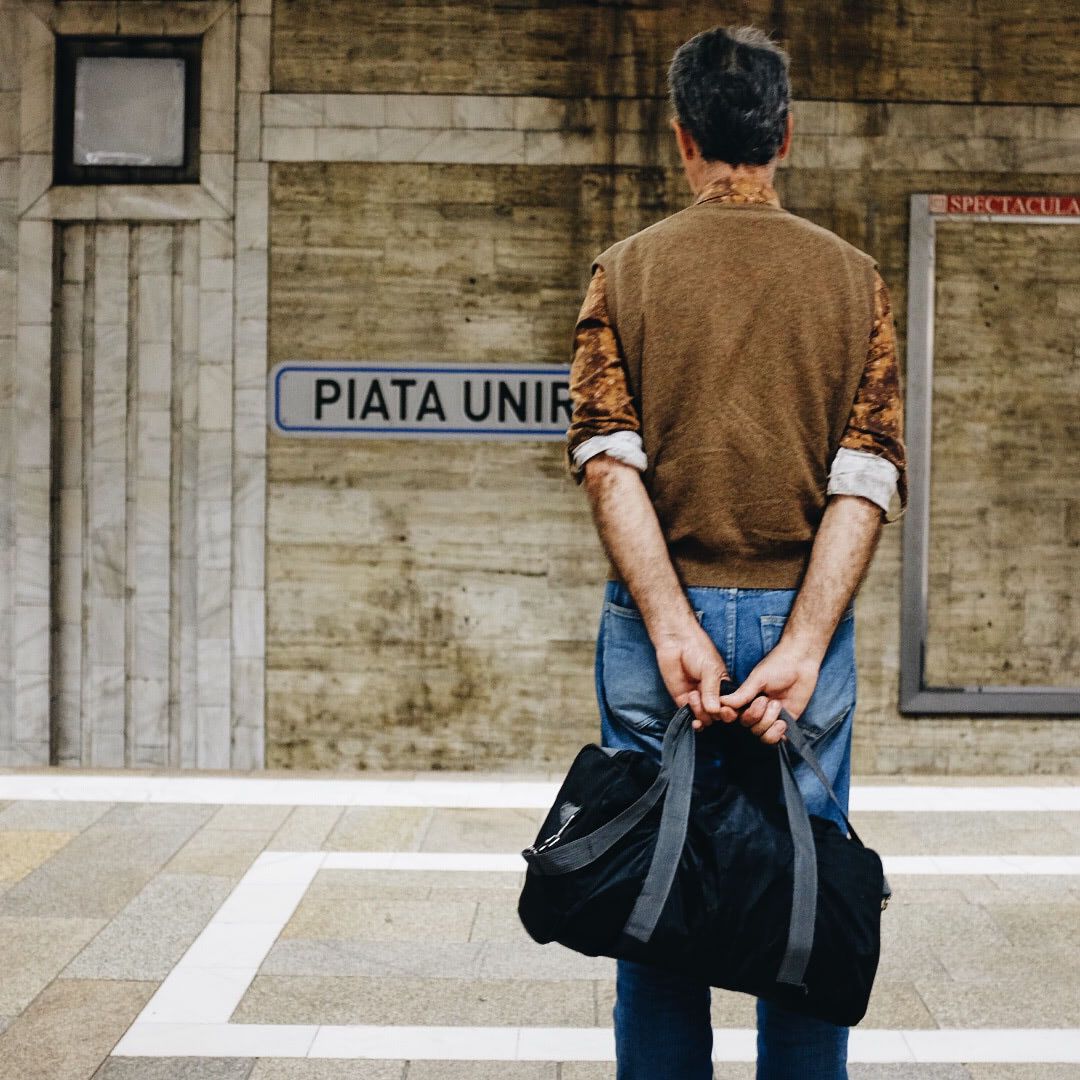 We took a train up to the Transylvanian city Brasov, which was the polar opposite of Bucharest — it looks like an Austrian mountain town, and even has German signs all over the place. It felt weirdly colorful, and a bit as though the train had taken us back to central Europe.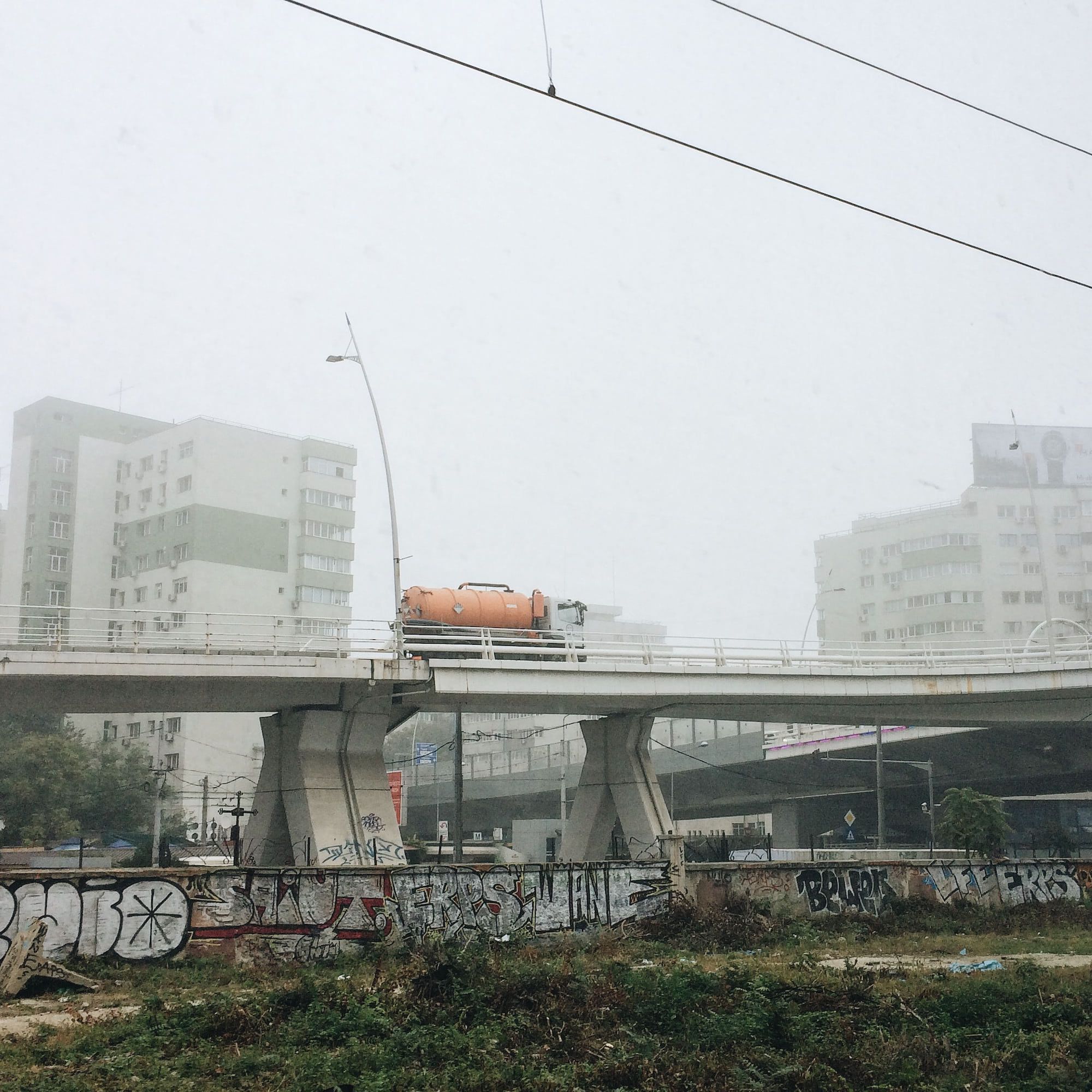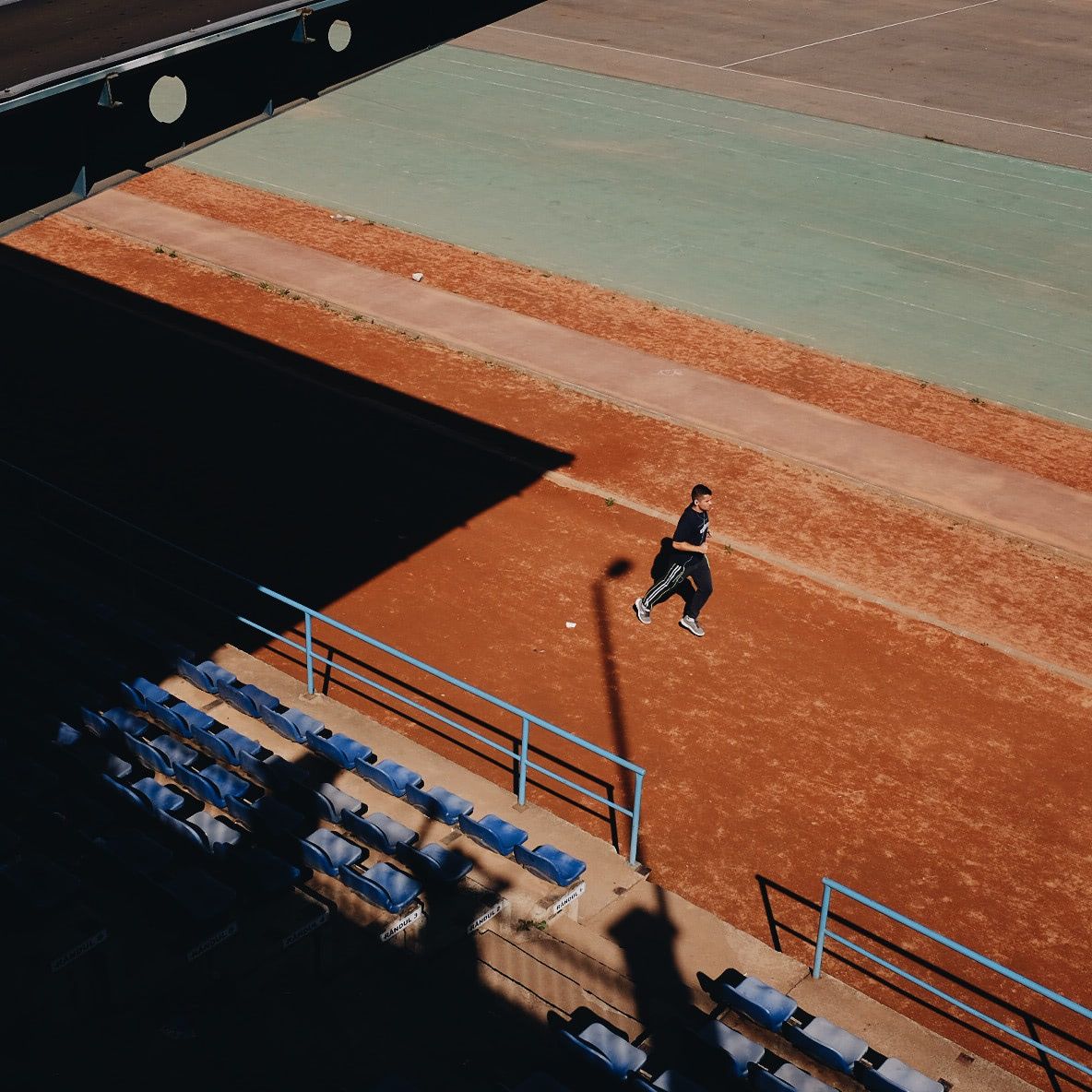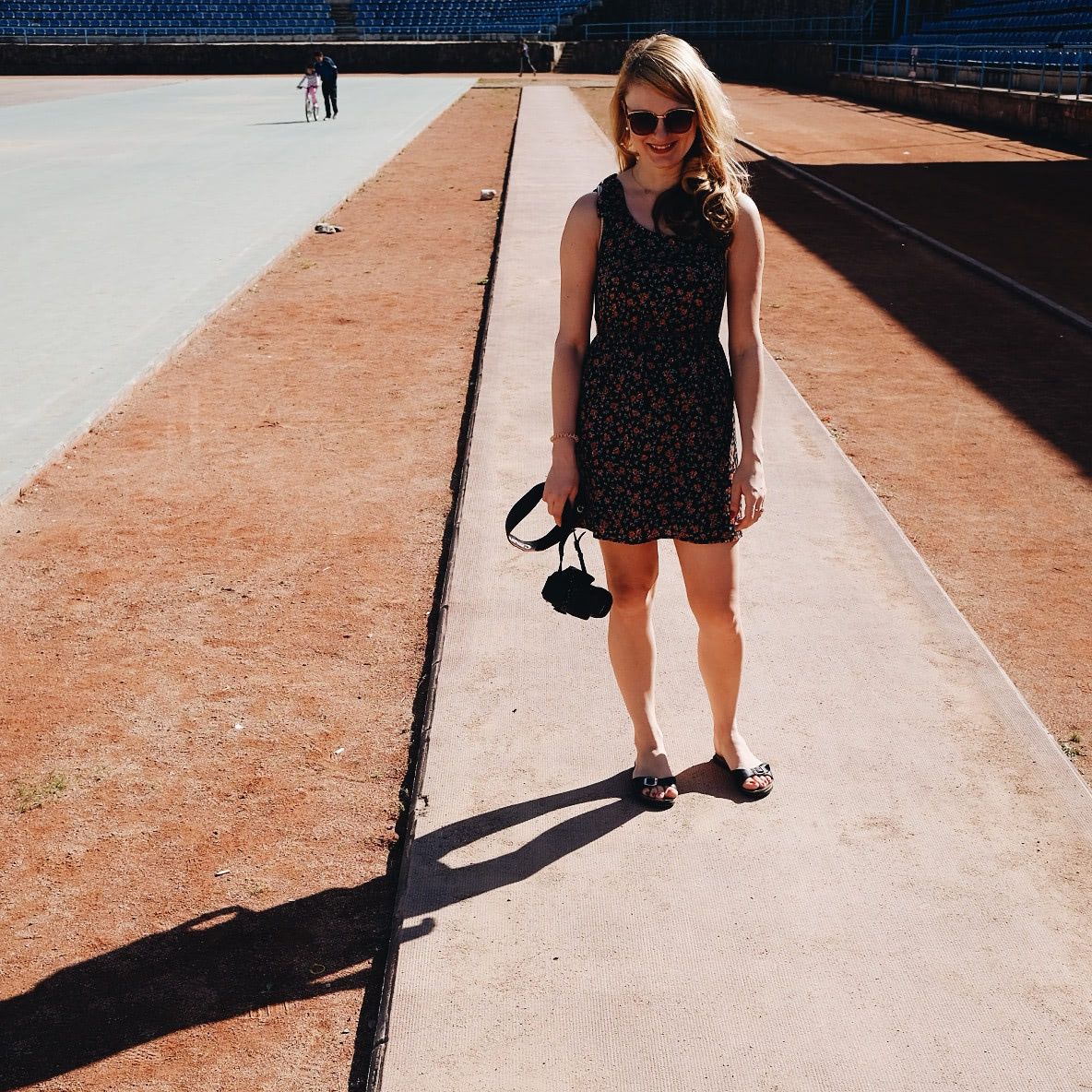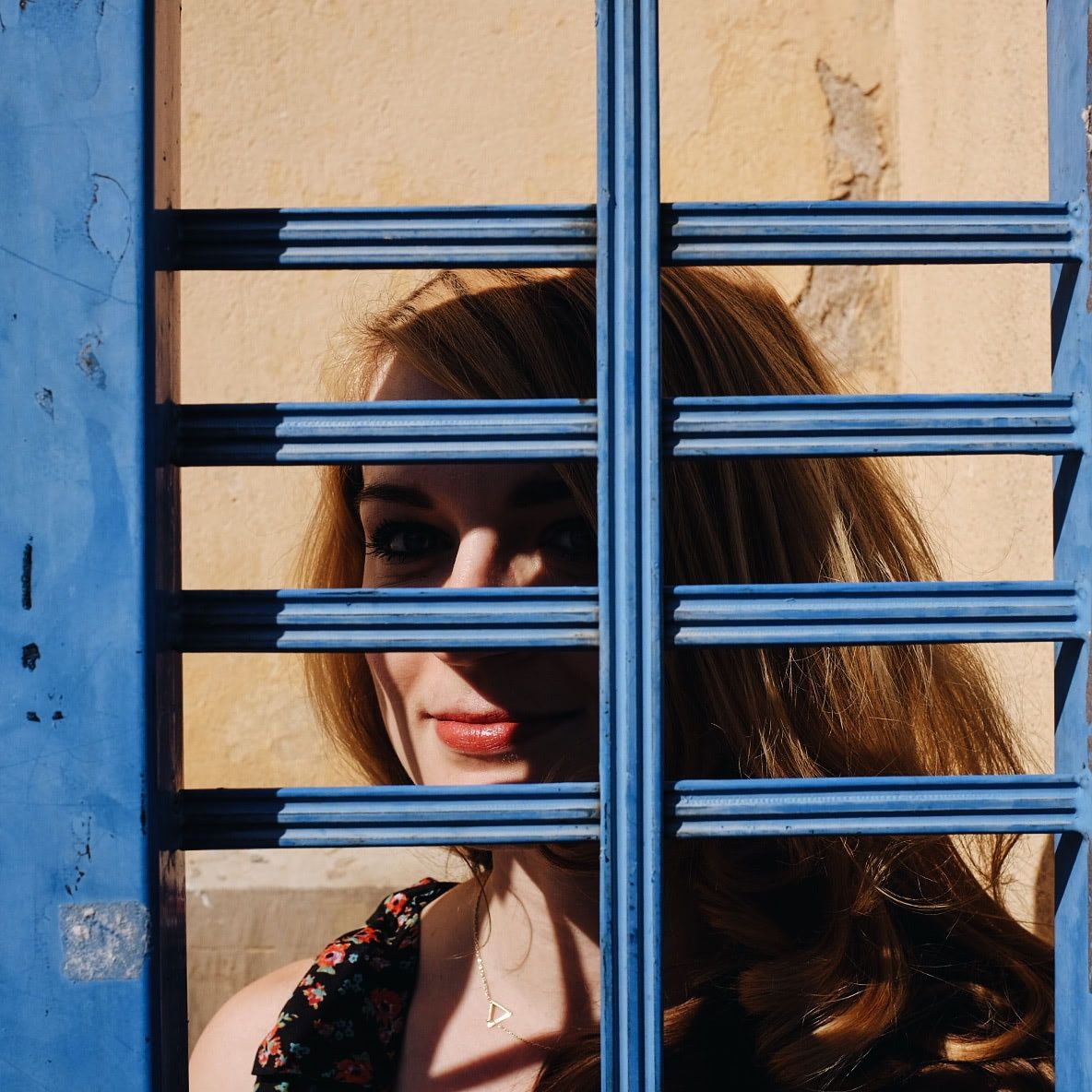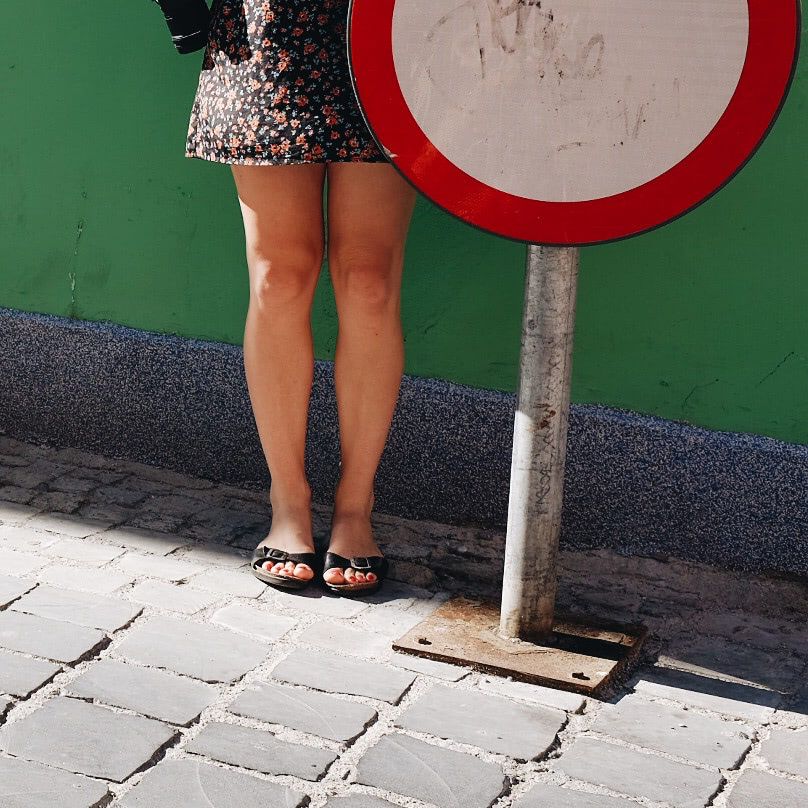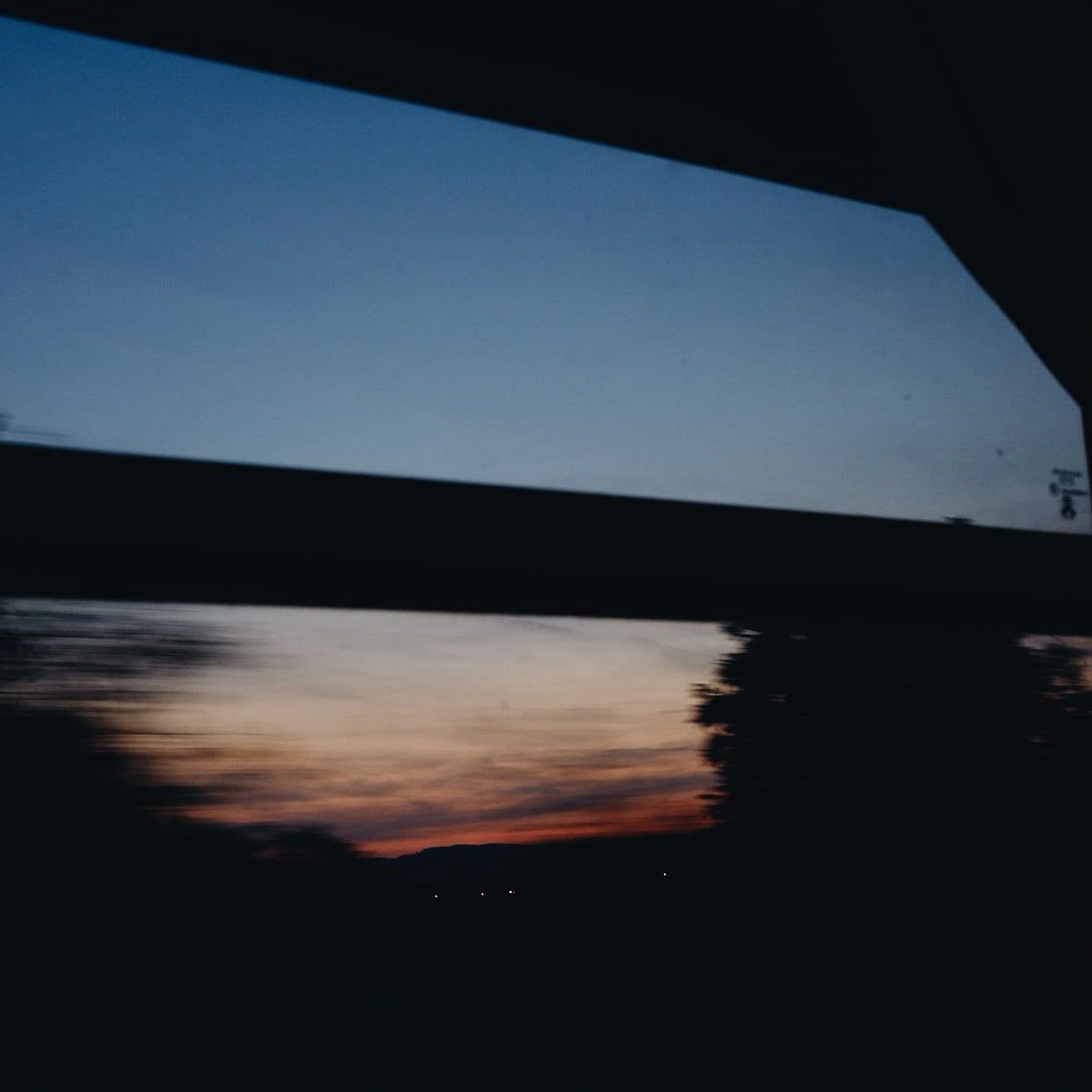 I am not sure my photos do Romania any justice. I seek out the crumbling walls and random bits, probably because I don't have them at home. Not all phone booths are broken. I didn't see anyone with the haircut below. As Romania changes, those are the things poised to go away, no doubt making the man on the train lose some self-doubt about his country. And as much as that makes sense, it'll make the place less strange and more familiar, aligning it with the length of the trip.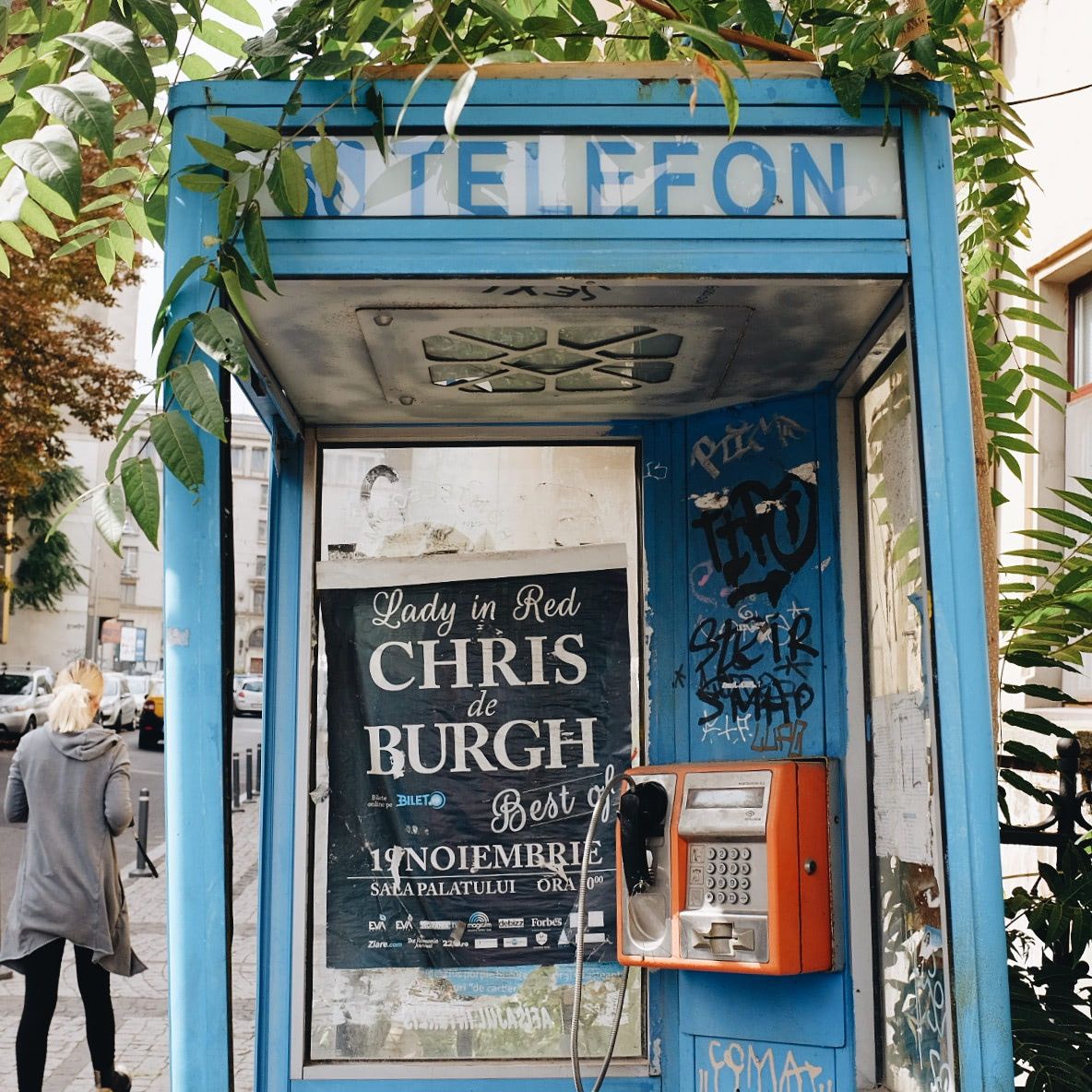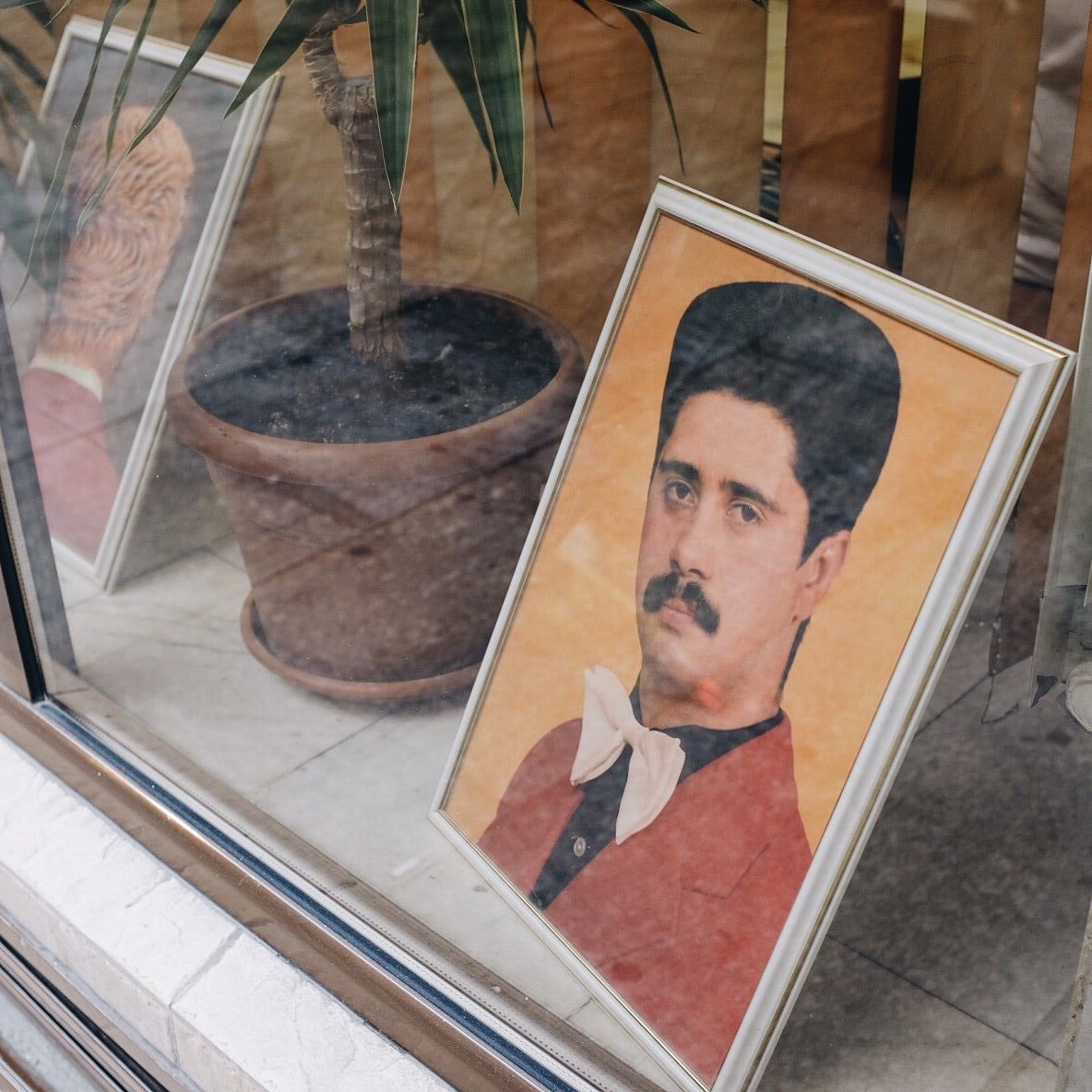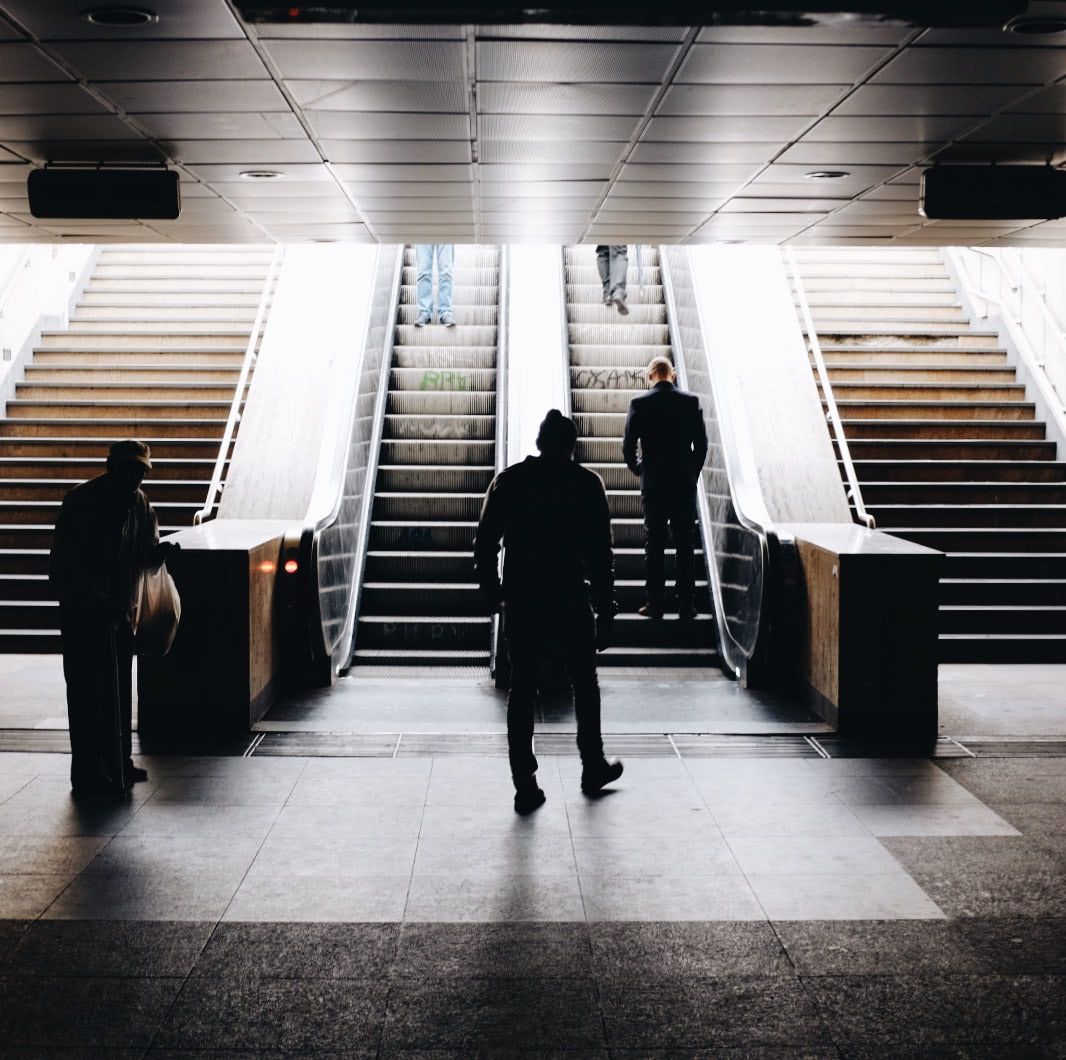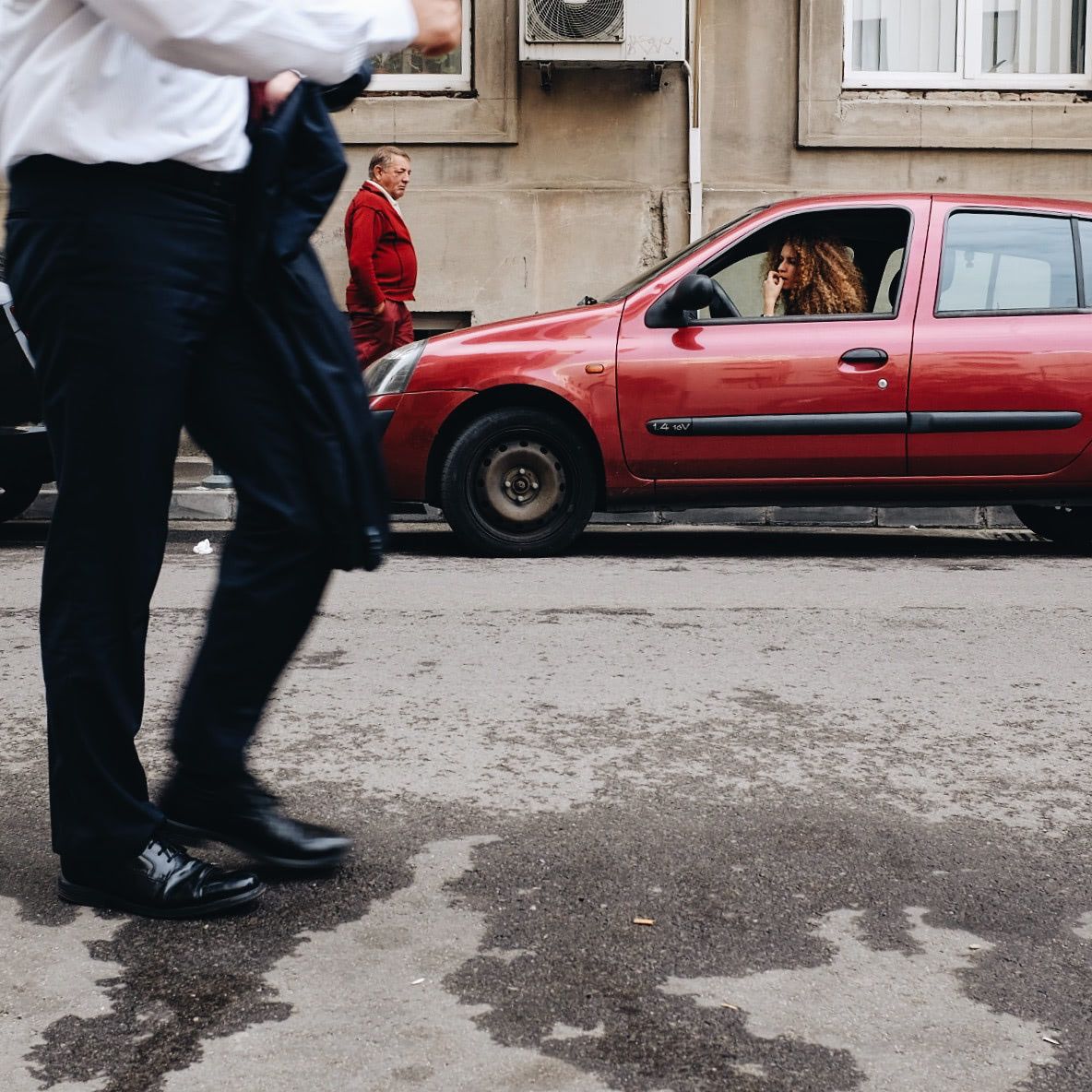 ---