Day 279: Positive Tension
December 28, 2020 Covid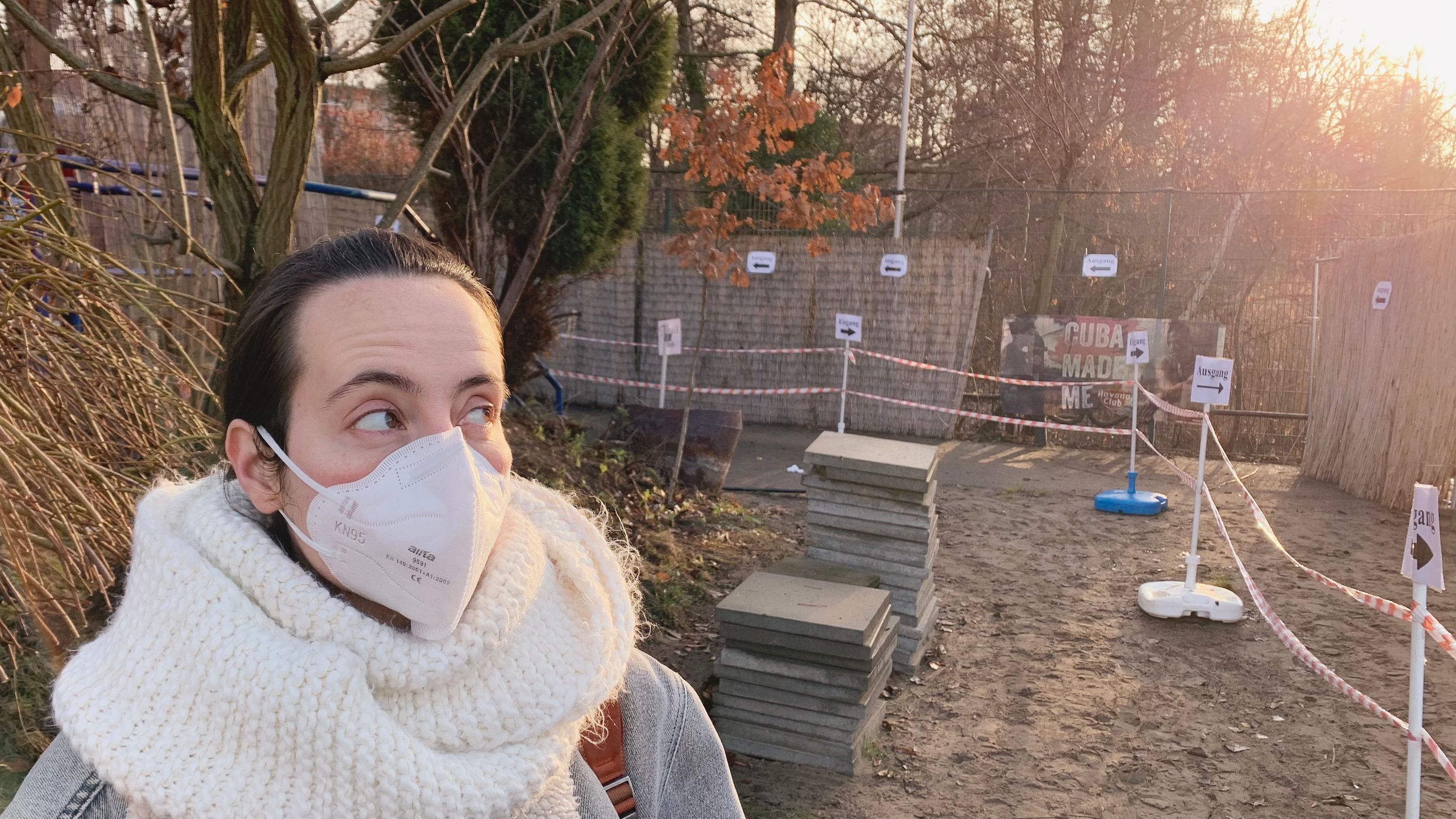 It took 272 days since starting this journal for the chickens to come home to roost. On the 21st of December, Rocío and I headed to the open air test center in Weißensee to get tested for Covid, and had our noses swapped. They told us to return in 20 minutes, which Rocío used for a December dip in the lake, coming out with skin that looked like it had been pierced by needles.
We returned to the test center and were told that my test had come back positive, hers negative. It felt absurd, standing in the gleaming afternoon sunlight in a closed beach bar, being told to head straight home, and cycling back with the N95 mask on. "Don't worry," the doctor had said, "you will likely be fine, don't let it get to you."
I have been mostly fine. We cancelled all Christmas trips, locked ourselves in the apartment, had friend bring us food and ever since then stayed inside, waiting for what would happen. Not letting it get to you, it turns out, means tuning out all the covid explainer videos we had seen over the months, trusting the symptoms would be mild, and… waiting.
Surprisingly, the most frequent question people have asked about the virus has been where I got it. The answer is that I have absolutely no idea. There's no obvious contact who had it, no obvious event where I might have gotten it. No cautionary tale other than that this thing sneaks up on you and may barely leave a trace: Though I started having headaches and some tightness in the chest, the symptoms have remained mercifully mild.
It's a strange sentiment to have it, to know that this virus that supposedly originated from a wet market in China somehow traveled halfway around the world and into your own lungs, and from there on to who knows else, spreading invisibly and possibly floating through the very room. Above all, it makes the world seem like a very small place.
---