The Stones of Örelid
April 16, 2015 Sweden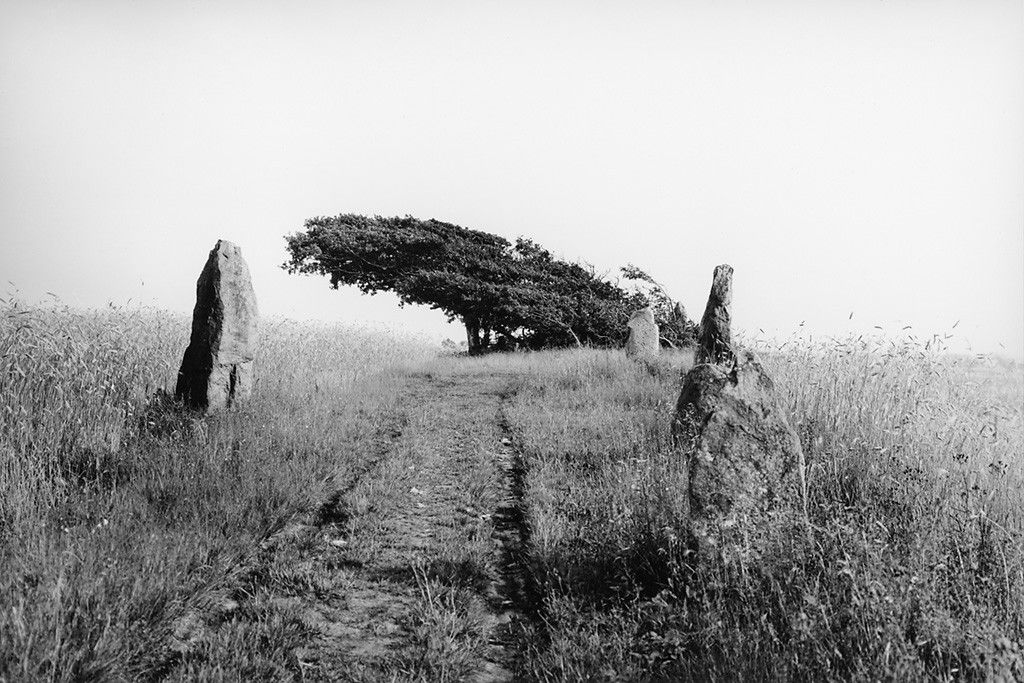 The Stones of Örelid are an Iron Age burial ground, somewhere in the South of Sweden.
I have never seen them in real life, but lately I keep on returning to this picture of them, taken in 1930 by a photographer called Mårten Sjöbeck. It is a remarkable shot of the stones, which the Swedish Heritage Board goes on to describe as "Standing in a field of rye. In the background an oak tree."
If that description seems overly dry, I should point out that the image is taken from an online archive—and text mostly outlines the contents.
In No Way Morbid
But as the saying goes, the whole is greater than the sum of its parts—and in this case the parts are almost like puzzle pieces scattered before us: The way the rye sways in the breeze, the image looks like it was taken at the height of summer. The sunlight falling on the scene is so bright that the background appears like a stark white wall.
And then there's the pathway, complete with overgrown tire tracks leading right up the tree, which towers deliciously askew in the center of the frame. Assemble the puzzle and you can almost hear the crickets chirping.
The image may show a burial site, but in no way does it seem morbid. While the stones are permanent, the are really just makers on the wayside.
Perhaps that is why the image doesn't convey endings to me, but rather a very tangible sense of possibility: The future is bright, and never was that more accurately encapsulated than in this historic shot from Sweden, which I found browsing through an image archive.
---